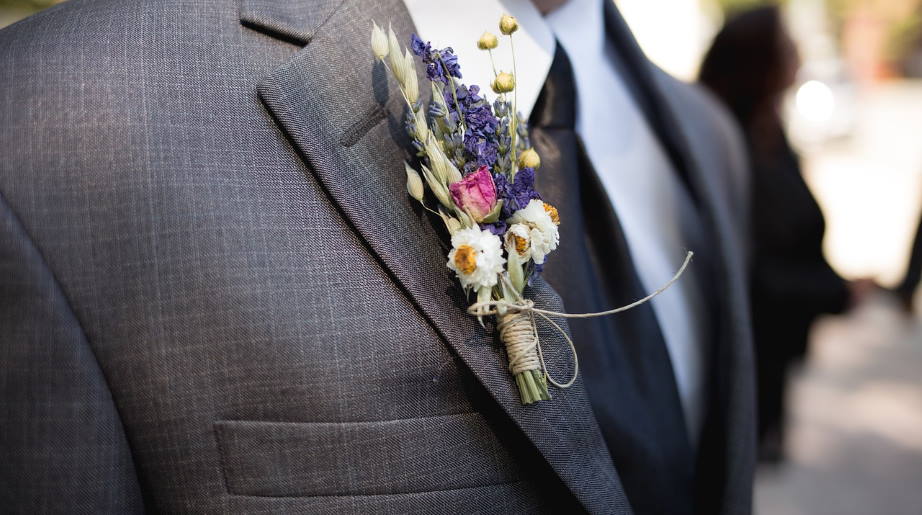 The Boutonnieres and the corsages are the best finishing touches on the wedding day ensembles. The floral accessories should match with their costumes and the bride costume too. It is one of the trending things that is involved in wedding ceremonies to make them even more attractive and it also gives the good look to the bride and groom.
The boutonnieres and bouquets should be similar because when they match they give a gorgeous look to the couple so you should give importance to the selection of boutonnieres.
What are boutonnieres?
The boutonnieres are also called as the buttonholes. They usually contain one or two more focal flowers that have been complemented by some greenery. They are traditionally worn by the groom over their suit that is above the heart. The men's boutonniere for wedding can be worn either side of the suit.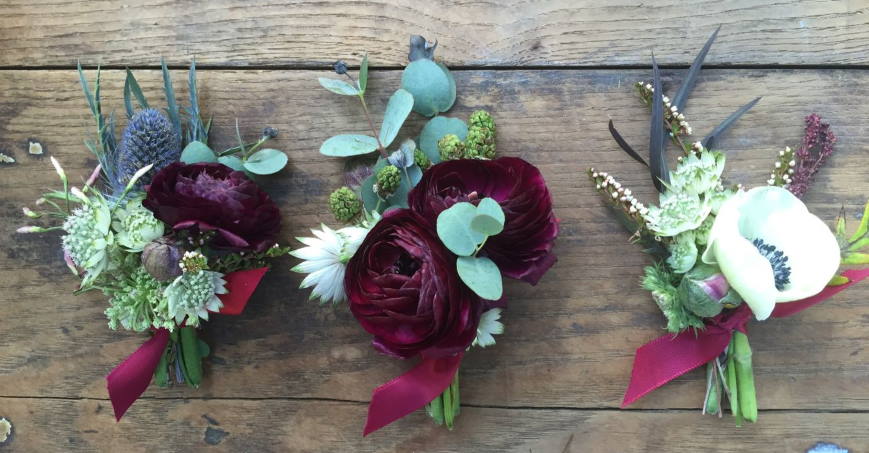 The traditional boutonnieres will consist of the two or more flowers along with the filler, greenery along with the ribbon, they are collectively said to be the boutonnieres. Some of them specially order to make the boutonnieres that to make use of twigs and fiddlehead ferns or herbs.
You can have any type of style that based on your wish but you have to provide the extra attention to size, you don't need to buy them a too big one. Because the too big one will get fall even though you securely pin them on.
The boutonnieres are especially worn by the groom to make distinguish from the other guests. The boutonnieres usually should be unique and something different from his wedding party. Most of the time the bride bouquets will be made from the same flowers to get a match, at the same time it should complement the rest of the attire of grooms.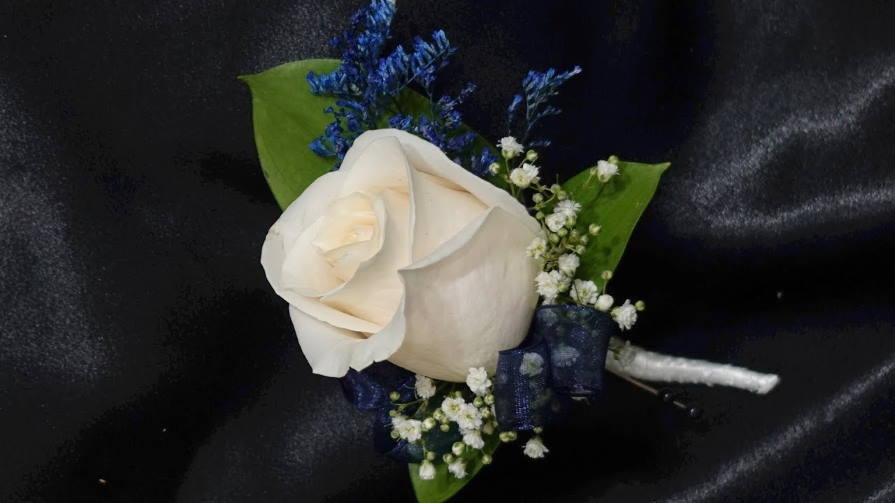 The boutonniere should match with a bouquet?
It is used as the standard that both boutonnieres and bouquets have to match, it is also a tradition but it doesn't follow by most people these days.
The boutonniere and the bouquet should complement the bride and groom's attire and that gives the extraordinary special look on them. But it comes come down with the matter of personal taste and choice of the couples.
Final words
The boutonnieres and bouquet are the best ideas you can do at your wedding to look special in between the guests but the section should be wise and complement both of your attires.